Published on 12/10/17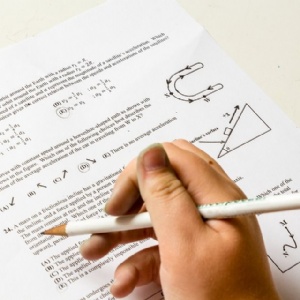 Interestingly Amanda Spielman, Chief Inspector of Ofsted, is raising red flags around the narrowing of the curriculum in schools.
According to Spielman, testing has become "inadvertently to mean the curriculum in its entirety" for some schools. What madness is this?
A random chat with a colleague who has worked previously in the maintained sector added depth and shade to this assertion. Surprise, surprise – you create a metric all around defined data and the behaviour of a school moves away from education to achieving the goals set out by the Department for Education (ironically). She observed at first hand students being removed from sport, creative lessons and the humanities to undergo "interventions" in English and Mathematics to boost their performance in GCSEs. It is therefore encouraging that the new Chief Inspector appears to have a fuller appreciation of the purpose of education.
The key question is what is education for? Please, please can we move beyond our national focus on qualifications. Yes, qualifications provide a kite mark of how well a student performs in examination conditions against others. However, what about the learning which cannot be assessed in a terminal examination? What about the softer skills which enable young people to communicate effectively, work well in a team and have the capacity to understand an alternative viewpoint? Why oh why do we not value these skills within the educational setting? I find it instructive that universities are keen to identify employability skills related to the degrees they offer – the range of skills are myriad and range far beyond the ability to complete a terminal written examination.
Education surely should be focusing on preparing our young people for a life of unknowns. The century we live in has already witnessed exponential change in a host of ways. The digital revolution has transformed our lives for better and for worse with intended and unintended consequences. The rapid development of Artificial Intelligence (AI) offers new exciting opportunities whilst also posing important questions about our own role in society. It is estimated that 30% of jobs which are currently undertaken by people today in the UK will be automated by 2030, and 38% in the USA. Undoubtedly new roles will be created but who knows what these roles will be?
The best equipped students for this future will be those who can think critically, are creative, are intellectually nimble, adapting quickly and well to different circumstances.
I would argue that this has been ever thus but the difference today is the growing divergence between what is happening in schools and the wider world beyond. Certainly in the schools I lead the focus is on the learner as an individual offering a broad, balanced and stimulating curriculum underpinned by clear values within a digital eco system and inspiring learning spaces. Our mantra of breadth and depth is evident across the 3-18 age range culminating in our sixth form with a choice of qualification. Alongside the national A Level qualification we also offer the IB diploma programme requiring every student in our sixth form college to participate in key aspects of the IB.
Of course, teachers are critical in inspiring and guiding our students. They are the most important resource in any school. But is enough being done to support and inspire teachers? It is well known that whilst teachers are leaving the profession in droves, fewer are joining. Soulless examination factories do not offer an attractive career route for many potentially excellent teachers. Just imagine if schools encouraged creativity, innovation and scholarship in their teachers? What an attractive opportunity that would be to those genuinely interested in pedagogy and learning.
So I applaud Amanda Spielman's observations on the direction of travel of education in this country. If she makes her thinking a reality not only will she be ensuring our young people are ready for their future, she will also go a long way to making teaching an attractive option for those who wish to make a positive difference to young lives.