Life here is all about new challenges – but you'll also get plenty of support and encouragement.
Enrichment
Enrichment activities are integral to our curriculum and you'll have time to develop your interests in our clubs and societies. Or perhaps you might like to start one yourself?
Explore the creative arts, music or a new language. Be entrepreneurial, set up a social enterprise. Light up the stage with a dazzling performance. Flex your journalistic skills, write for The Peligraph or Peliblog. Make a difference through community outreach. Argue your point in a mock trial or at a Model United Nations event. Create world- changing ideas through TED-Ed Club ... the choice is yours!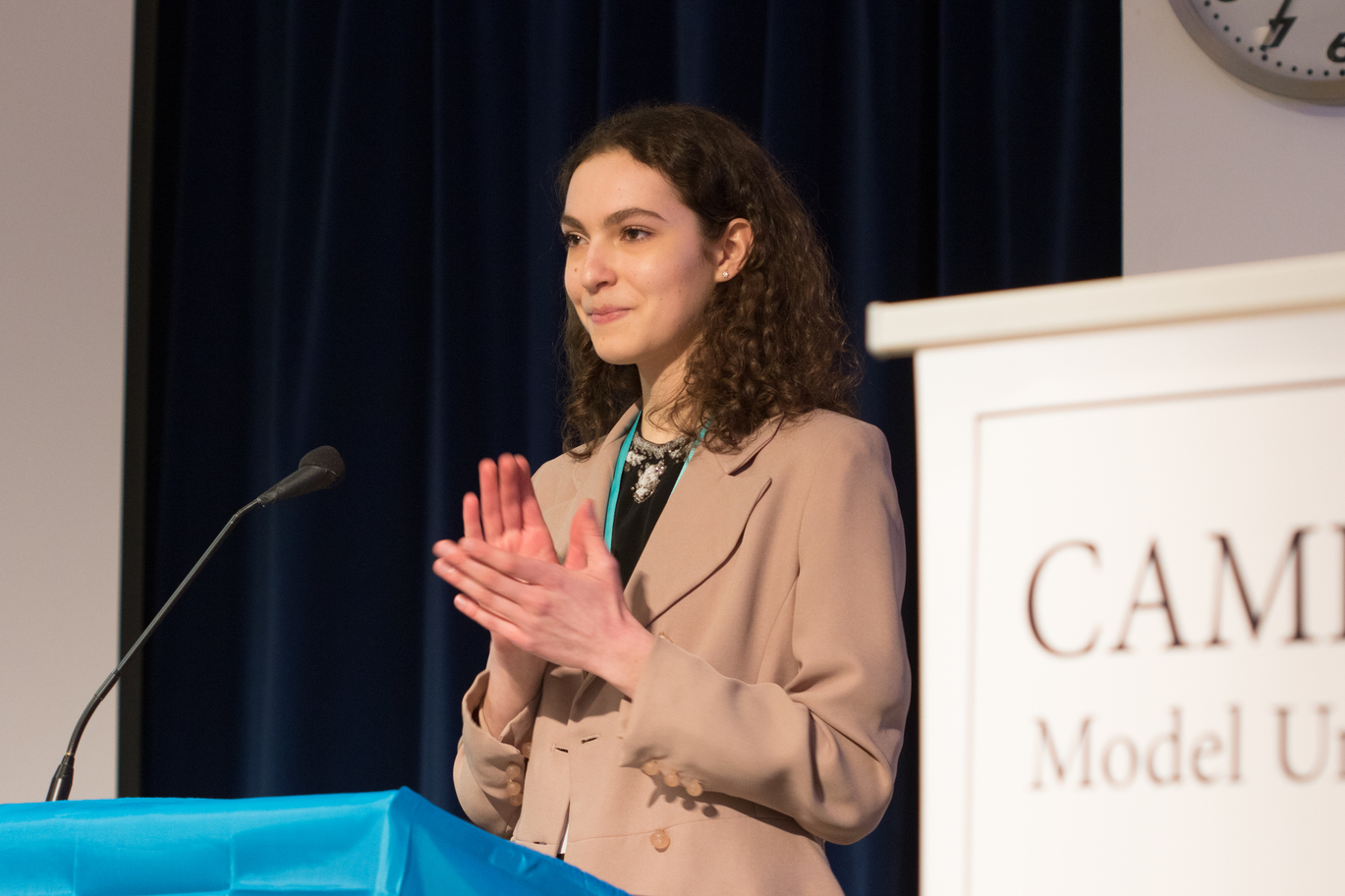 Be inspired
Through our inspire me! events and bespoke guidance, you'll have access to visiting speakers, who will share their experience on topical issues, careers and gap year options.
Leadership
Our Student President Team has four committees run by 6th Form students. The team is selected each year through a hustings event and interviews with senior staff.
They raise funds and awareness for charities, promote stewardship of the College, mentor Senior and Junior School pupils and arrange social events.
views from a past student president
One of our past Presidents is Cecily Polonsky.
Cecily was responsible for representing the student voice to senior staff, which includes making occasional presentations to the Senior Management Team of the Foundation.
Here is a short interview with Cecily:
Describe a couple of things you would want to make sure people knew about the 6th Form.
The college is a very supportive and friendly environment, in which all the students are encouraged to develop their interests and talents. The staff are deeply committed and are happy to make themselves available any time they are needed.
Where did you study before you came to the 6th Form?
I studied at the Stephen Perse Senior School.
What subjects do you do?
My A Level subjects are Spanish, Latin, History and Mathematics.
Why did you choose the Stephen Perse 6th Form?
Of all the 6th Form experiences available in Cambridge, Stephen Perse felt the most congenial for academic development, extra-curricular activities and social life. After a year, I can vouch that this is the case!
What have you been involved in here so far?
So far, I've been in the annual 6th Form Drama production (directed by one of my peers), compered a student Cabaret, organised guest speaker events, started a Latin Society, been on school trips to Cuba and Berlin, participated as part of an SPSFC team in the national Model United Nations in Bath, played the role of barrister in a mock trial at Cambridge County Court, slept rough in aid of a local charity for homeless young women. There's so much on offer that I've been able to do so much!
Why did you choose A Level or IB?
I was actually an IB student until three days before school started. I had been drawn to IB as it offered such a wide range of topics and didn't force me into eliminating certain subjects. However, I was finally swayed to study A Levels as the actual content of the courses in my favourite subjects suited my interests more.
What do you hope to achieve?
I'm applying to universities in the US because I still don't feel ready to limit my studies to one subject however I do hope to mostly focus on Classics or Theology.
"I know it sounds clichéd, but I genuinely feel that community is something that is really good here."