Chemistry is an experimental science that combines academic study with the acquisition of practical and investigational skills. It is often called the central science, as chemical principles underpin both the physical environment in which we live and all biological systems.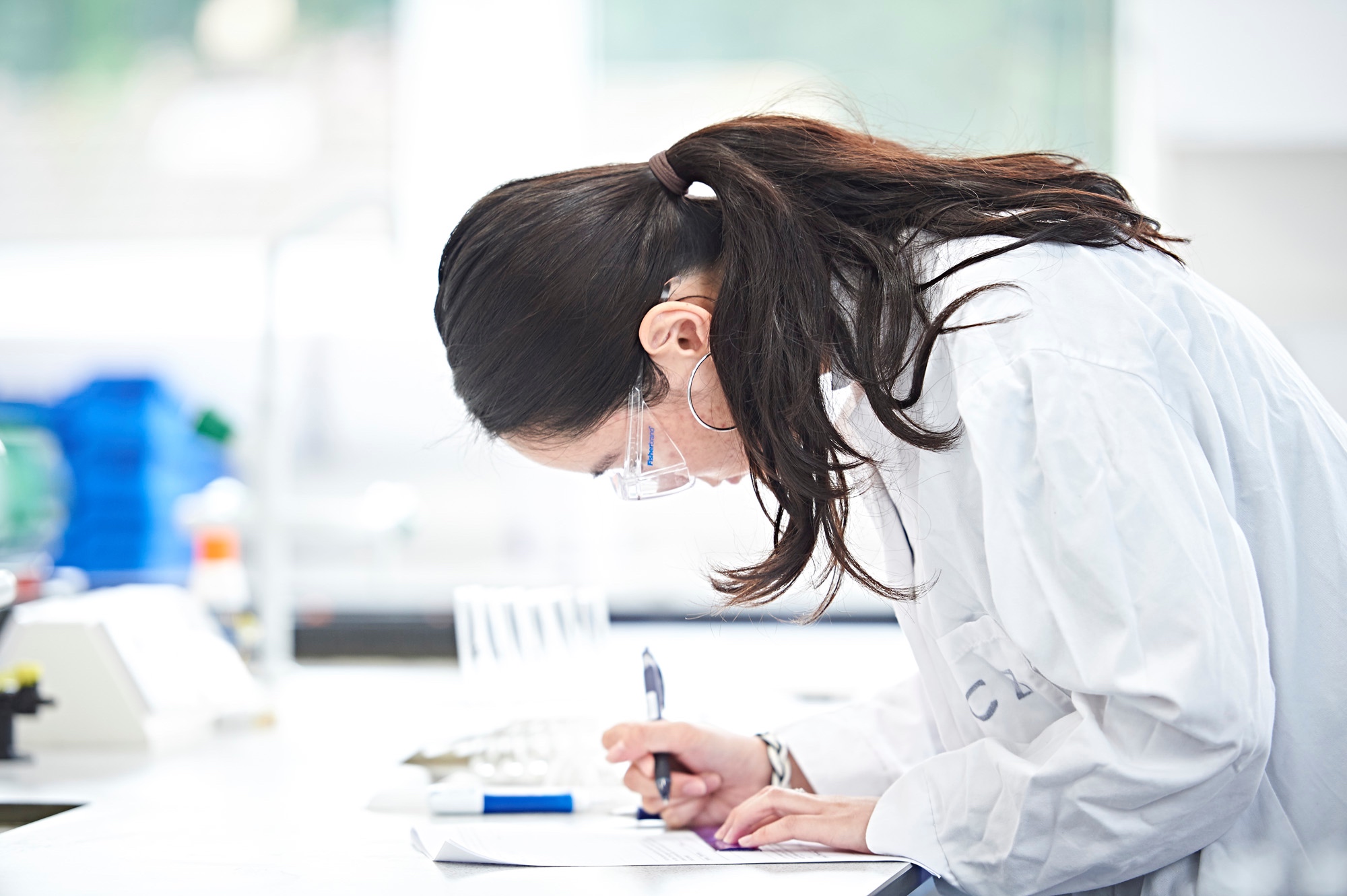 In this course you'll meet intellectually challenging ideas and consider numbers infinitely large and particles infinitesimally small. You'll learn crucial facts, plus a wide range of transferable skills that will last a lifetime.
It is hard to imagine any product that did not require the creative talents of a chemist at some stage in its development. Find out how chemistry contributes to our quality of life by enabling us to make new substances, from detergents and plastics to anti-cancer drugs, and by helping us to monitor the environment, detect crime and much more.
Looking to the future
Apart from being a subject worthy of study in its own right, Chemistry is a pre-requisite for many other courses in higher education, such as Medicine, Biological Science and Environmental Science, and serves as useful preparation for employment.
international perspective

You'll explore the work of scientists of many different nationalities, discovering the cultural origins of various aspects of Chemistry and the truly international nature of scientific discovery. Global environmental issues connected with Chemistry will be highlighted and the role of chemists in finding solutions will be demonstrated.
course content

Our IB Diploma Chemistry course includes the essential principles of the subject and builds on many of the ideas met at GCSE.
Core topics covered will be:
Quantitative chemistry and mole calculations
Structure of the atom
Trends in the periodic table
Atomic bonding and structure
Energy changes in chemical reactions
Rates of reaction
Equilibria
Acids and bases
Redox chemistry
Organic chemistry
Measurement and analysis (including spectroscopy)
You will also study an additional topic to be chosen from materials, biochemistry, energy or medicinal chemistry. The final choice of additional topic will depend on the interests and aptitudes of the class as a whole.
experimental work

Experimental work is integral to the experience in any of the Group 4 courses.
Practical activities will enable you to interact directly with natural phenomena and secondary data sources. You will have the opportunity to design investigations, collect data, develop your manipulative skills, analyse results, collaborate with peers and evaluate and communicate your findings.
By carrying out some of the same processes that scientists undertake you will experience the nature of scientific thought and investigation and consider and examine questions and curiosities.
All scientific theories and laws begin with observations. Experimental skills will be developed by spending 10 hours on the collaborative Group 4 project and completing a programme of 40 hours of practical work in lessons.
You will be assessed on your practical skills through an investigative task spanning a further 10 hours of Biology lesson time, and some aspects of experimental work are likely to be examined in the formal written papers at the end of the course.
Assessment
All IB examinations are in May of the Upper 6th.
Assessment is comprised of three written papers.
Paper 1: 60 minutes, 40 marks, 20% of total marks.
40 multiple choice questions from across the whole syllabus. Non-calculator. A periodic table is provided.
Paper 2: 2 . hrs, 95 marks, 36% of total marks
Short and extended response questions from across the whole syllabus. Calculator and a data book are permitted.
Paper 3: 1 . hrs, 45 marks, 24% of total marks
Data based question and short answer questions based on experimental work Short and extended response questions on option topic. Calculator and a data book are permitted.