Many SPF alumni have developed interests and careers within this field - from international Broadway shows like Starlight Express, to running theatre companies performing at the Edinburgh Fringe.
Hattie ruffer - left 2009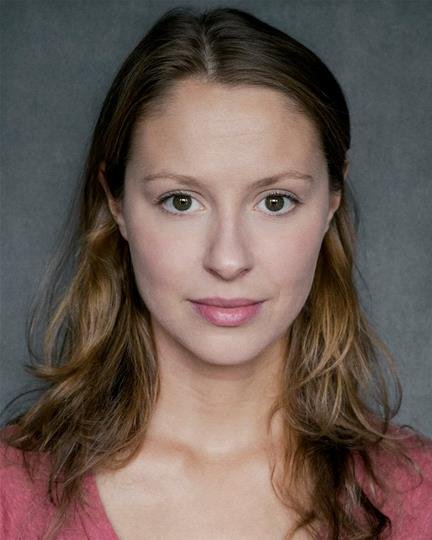 Hattie graduated in 2015 from The Oxford School of Drama; whilst there she completed both the one year foundation course and the three year professional training. She is now working as a professional actor.
Gem Bowes - Left 2009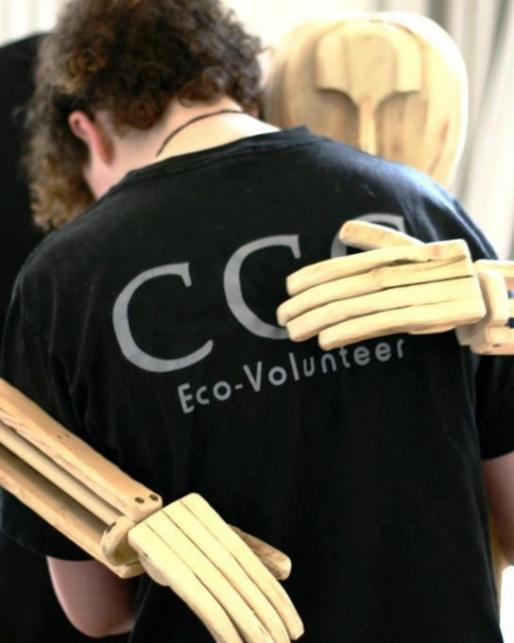 Gem is in her final year at the Royal Central School of Speech and Drama, London, taking a BA in Set Construction. She completed about a third of a Biology degree at Edinburgh University before she decided she was on the wrong path; she then did an HNC in Technical Theatre at Edinburgh College before moving to Central.
She is particularly interested in creating sustainable and carbon neutral theatre: when she graduates she hopes to set up her own workshop and use sustainable resources to build set for small-scale theatre companies.
http://www.cssd.ac.uk/student/gemma-bowes
Take a look at Gem's 3rd year set construction piece on YouTube - a bike-powered chainsaw!
Gem came in to run a set construction workshop with our Yr 9 students. Read more here.
Faith Beach - Left 2015
MA Philosophy and Theatre Studies, University of Glasgow 2015-2019.
Faith left SPF in 2015 and headed off to Glasgow University where she is taking a combined course of Theatre Studies, History of Art and Philosophy. In addition to taking part in performances related to her course, she has also joined the stand-up and sketch society: she was recently elected sketch convenor and is heavily involved in organising and directing sketch shows. She recently performed with the group in Edinburgh at the Scottish Student Comedy Festival and will be hosting a show for the Glasgow International Comedy Festival later this year.
Whilst at SPF, Faith directed two sixth form productions: After Magritte and A Servant to Two Masters.
Venice Van Someren - Left 2009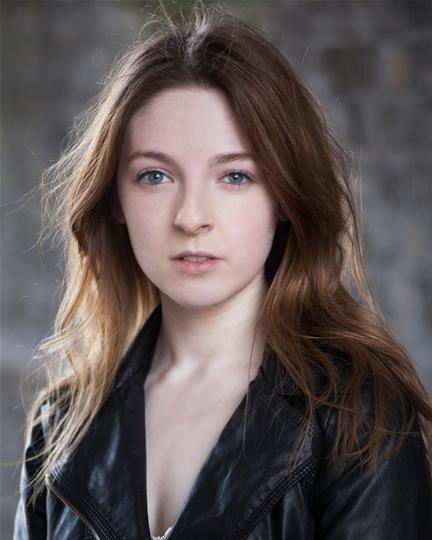 Venice trained at the Ecole Internationale de Théâtre Jacque Lecoq, Paris and then at The Drama Centre, London. Prior to this, she also completed a degree in Philosophy at Edinburgh University: whilst a student in Edinburgh she took part in a phenomenal number of shows including Fame, The Musical, The Wind in the Willows, My Mother Said I Never Should and Twelfth Night. She was also a regular performer with the Improverts.
She is now working as a professional actress; you can catch her in Can't Stand Up For Falling Down at Theatre N16 in London in March, 2016.
Helen Petrovna - Left 2004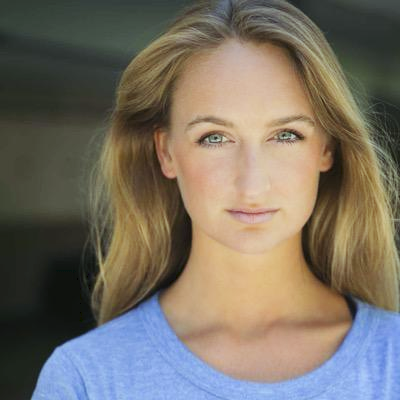 Helen trained at the London Studio Centre and at CAP21 in New York. Prior to that, she also did a number of years at Bodywork, Cambridge. Helen is an actor, dancer and singer: she is currently at 'skate school' prior to rehearsing a production of Starlight Express in Germany.
Helen studied with Bodywork Company Dance Studios, furthered her training at The London Studio Centre and subsequently The Collaborative Arts Project (CAP21) in New York City.
Previous professional theatre credits include Graziella in West Side Story (Larnaca Amphitheatre), West End Rocks (UK Tour), "An Evening on the Westside" (Bernstein Celebration UK Concert Tour), Les Miserables in Concert (UK Tour), Jemima in Cats (Arena Tour), Singer/Dancer for Universal (Osaka, Japan), Katherine in Wine Lovers The Musical (NCL), Serena in Legally Blonde The Musical (NCL), Brooke Wyndham in Legally Blonde The Musical (Aberystwyth Arts Centre) and The Slave of the Ring in Aladdin (Mansfield Palace Theatre).
She can be seen in the ICF feature film Chalet Girl and has previously worked for the BBC, ITV and Nickelodeon with performances on Abbamania, Murder in Suburbia, Genie and The Royal Variety Show.
Helen has been used as a recording vocalist for Westlife and the Passionata Opera/Rock Album, appeared as a featured vocalist for the KitKatKlub at the Pigalle (Picadilly Circus) and in the touring production of NOTLesMiz.
Helen is currently in Germany rehearsing for Starlight Express as 'first cast' Wrench, Pearl, Dinah, Buffy, Ashley, Joule and Volta.
For more information on Helen please go to www.keddiescott.com
Jess Bennett - Left 1998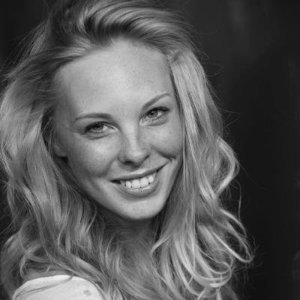 Jess trained at the Laine Theatre Arts, London. She is a professional dancer
Lotte Tickner - Left 2009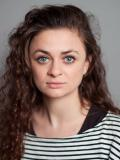 Lotte went to Bristol University where she did a BA in Theatre, Television and Film. She is now working as a professional actor: she is a regular collaborator with Tap Tap Theatre and she has also appeared as an actor/puppeteer in a number of operas, including Die Zauberflöte at The Royal Opera House, despite not being a particular keen singer. She is now working with the Handlebardettes, as one of a small troupe of women cycling from London to Edinburgh, (carrying all of their props and costumes with them on their bikes) who will be performing Shakespeare in different venues right across the country.
Dom O'Keefe - Left 2012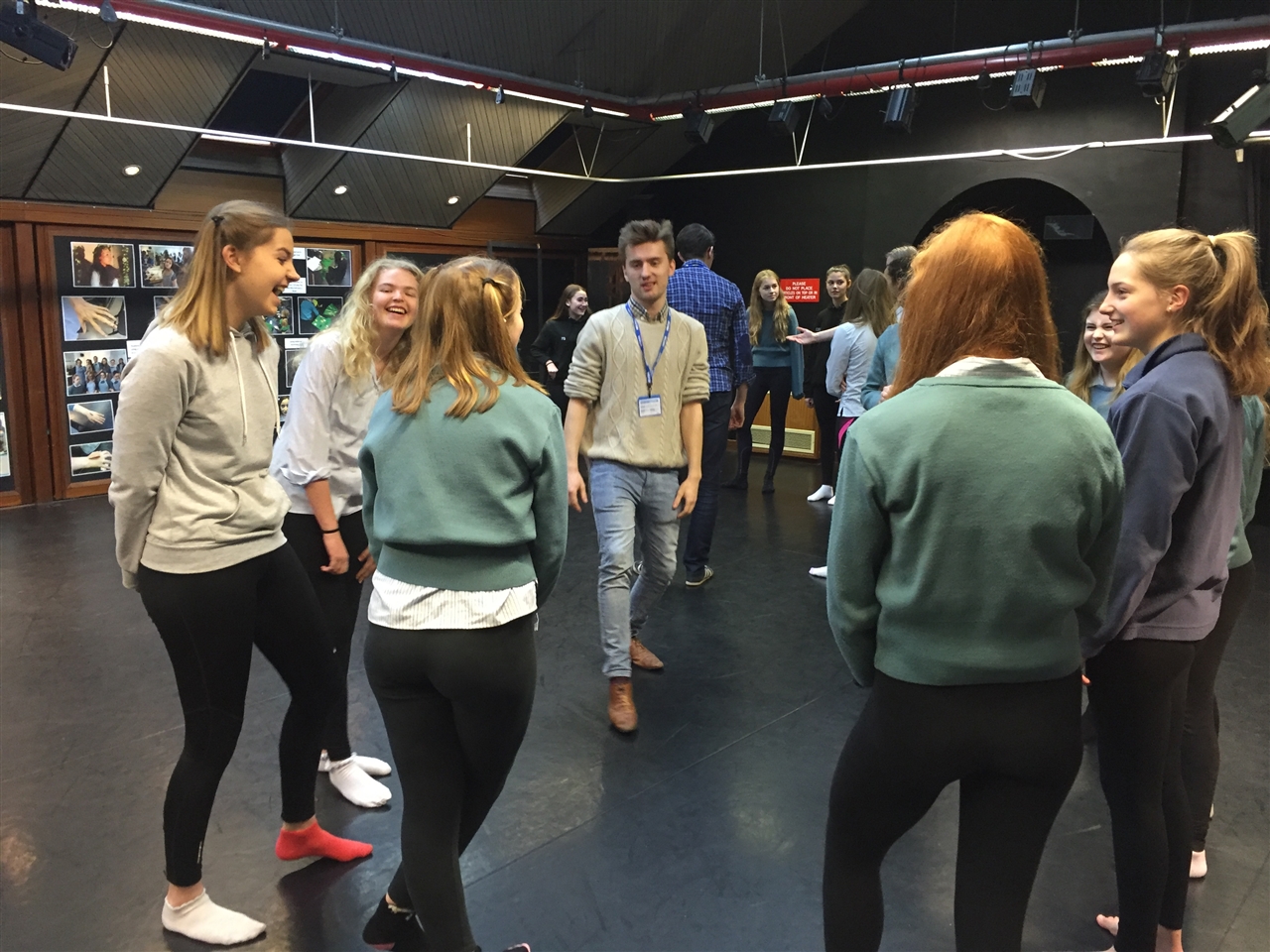 Dom is currently in his final year at Oxford reading German and Linguistics but spends as much free time in the theatre as possible. He is a member of the Oxford Imps and has performed in Oxford, on tour in Europe and at the Edinburgh Fringe, both with the Imps and with his own shows. He has recently formed a new improv company called Shaken, Not Stirred - they had a sell-out show in Edinburgh in 2015 and we were delighted to be able to welcome them into school to run a couple of improv workshops with members of our Year 10 and sixth form.
Georgina Elsey - Left 2008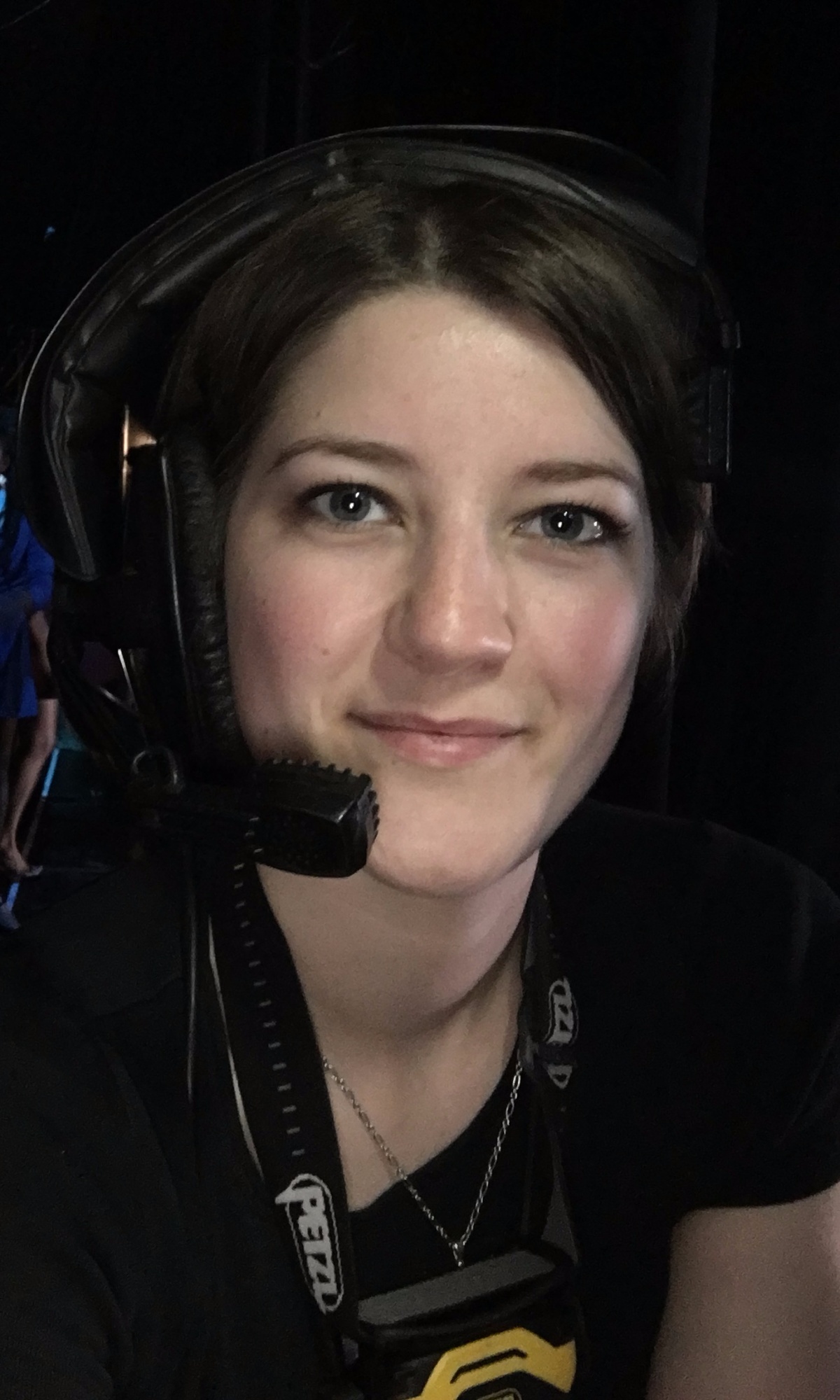 Georgina trained at The Guildhall School of Music and Drama, and worked in London's theatre as a freelance stage manager. She worked on 18 shows at venues like Sadler's Wells, the Hackney Empire and the Minack open air theatre. She was most notably Deputy Stage Manager on the UK premiere of the Broadway musical Xanadu at the Southwark Playhouse.
She then left theatre in 2016 to spend a year working at St Martin-in-the-Fields Church on Trafalgar Square, before starting her training to be a Church of England priest at Cranmer Hall at St. John's College, Durham. She will be ordained in 2020.
Lydia Feerick - Left 2012
Lydia was awarded the Vice-Chancellor's Arts Scholarship at Durham University which means that, although she is not taking Drama as a subject, she has to take part in lots of extra-curricular drama and plays – she sees this as a real privilege and is making the most of the opportunities.
Sophie Mitchell - Left 2010
Sophie went to Bristol University where she got a first in Theatre, Television and Film.
Jodie Mitchell - Left 2012
Jodie is in her final year at Edinburgh University. During the last four years she has played an active role in student theatre; she is also a member of the Improverts and was a finalist in the Student Stand-up Comedy Awards, 2015.
Antonia Goddard - left 2010
Antonia graduated from Durham University. Whilst there, she discovered a real love of writing for the theatre: her play, The Night Watch, was recently performed at the Edinburgh Fringe.
Kate Sagovsky - left 2002
Kate is an artist specialising in performance. She works across theatre, dance & live art as a director, movement director & choreographer; as well as doing extensive work as a teacher & workshop facilitator. She is Artistic Director of MOVING DUST.
Kate trained in Dance at Laban (2008) after completing an MA in Movement Studies at The Royal Central School of Speech & Drama (2007), & a degree in English Literature at Oxford University (2006). She has spent time in New York on the Lincoln Centre Theater Directors' Lab, studying clowning in Barcelona, & attended The Directors' Course at the National Theatre Studio.
Kate's achievements are too many and too varied to list here: suffice to say, she has worked with a large number of very different theatre and dance companies including The Royal Shakespeare Company, Paines Plough and Nabokov.
You can find out more on her website here: http://katesagovsky.com/. She is also a company member of Moving Dust: http://movingdust.com/
Ellie Rose Boswell - left 2004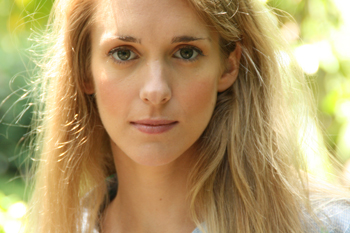 Ellie is a professional actor, singer and dancer. She trained in Musical Theatre at Mountview Academy. Her first job after leaving Mountview was as Swing in By Jeeves! Other roles include: Sheila in Hair at the English Theatre, Frankfurt; Daisyin The Great Gatsby at The Queen's Theatre, Hornchurch; Marion in feature film Trooper & The Legend Of The Golden Key, which was shot in California; a Super Bowl advert which was filmed in Barcelona and a super sweet job recently reading with Carrie Fisher of Star Wars!
Ellie is currently featuring as the girl in the Amazon Prime advert with the lonely horse - take a look on YouTube here.
You can find out more about Ellie's career on her website: http://www.ellieroseboswell.com/
Dom McGann - Left 2015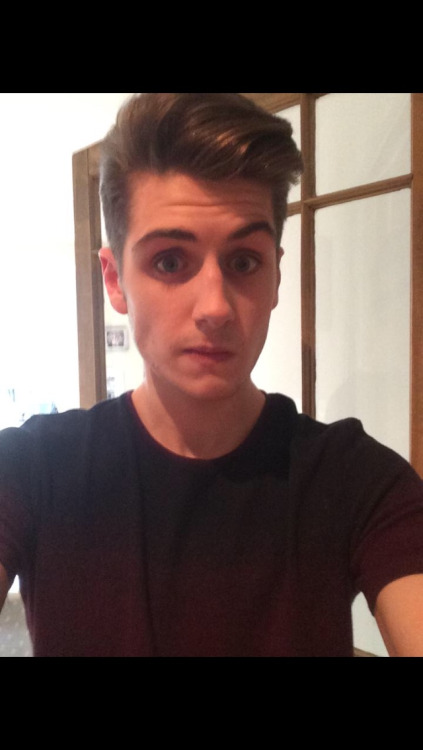 Dom left SPF in 2015 with a Drama prize: during the two years of sixth form he took part in a staggering eight productions, including
A Servant to Two Masters
,
The Real Inspector Hound
and
Chicago, The Musical,
in which he played Billy Flynn. He is currently in his first year at Manchester University where he joined the musical theatre society (UMMTS) on his second day. He was immediately cast in 'Betty Blue Eyes', which was performed in early December 2015. He then landed the role of Assistant Director for 'The 25th Annual Putnam County Spelling Bee', a quirky, one act musical with a small cast, and he is now rehearsing 'Grand Hotel', in which he is playing a male lead - musical theatre is definitely starting to take over his life!
Flora Riddle - left 2015
Flora left SPF in 2015 with a Drama prize: whilst at school, she performed in a truly phenomenal number of productions, including Dracula, Our Town, A Servant to Two Masters, The Real Inspector Hound and Chicago, The Musical, in which she played Velma. She is currently in her first year at Warwick University and, whilst not taking Drama as a subject, she is actively involved in extra-curricular theatre activities: her first role is as Mephistopheles in a production of Dr Faustus.
Emily Reilly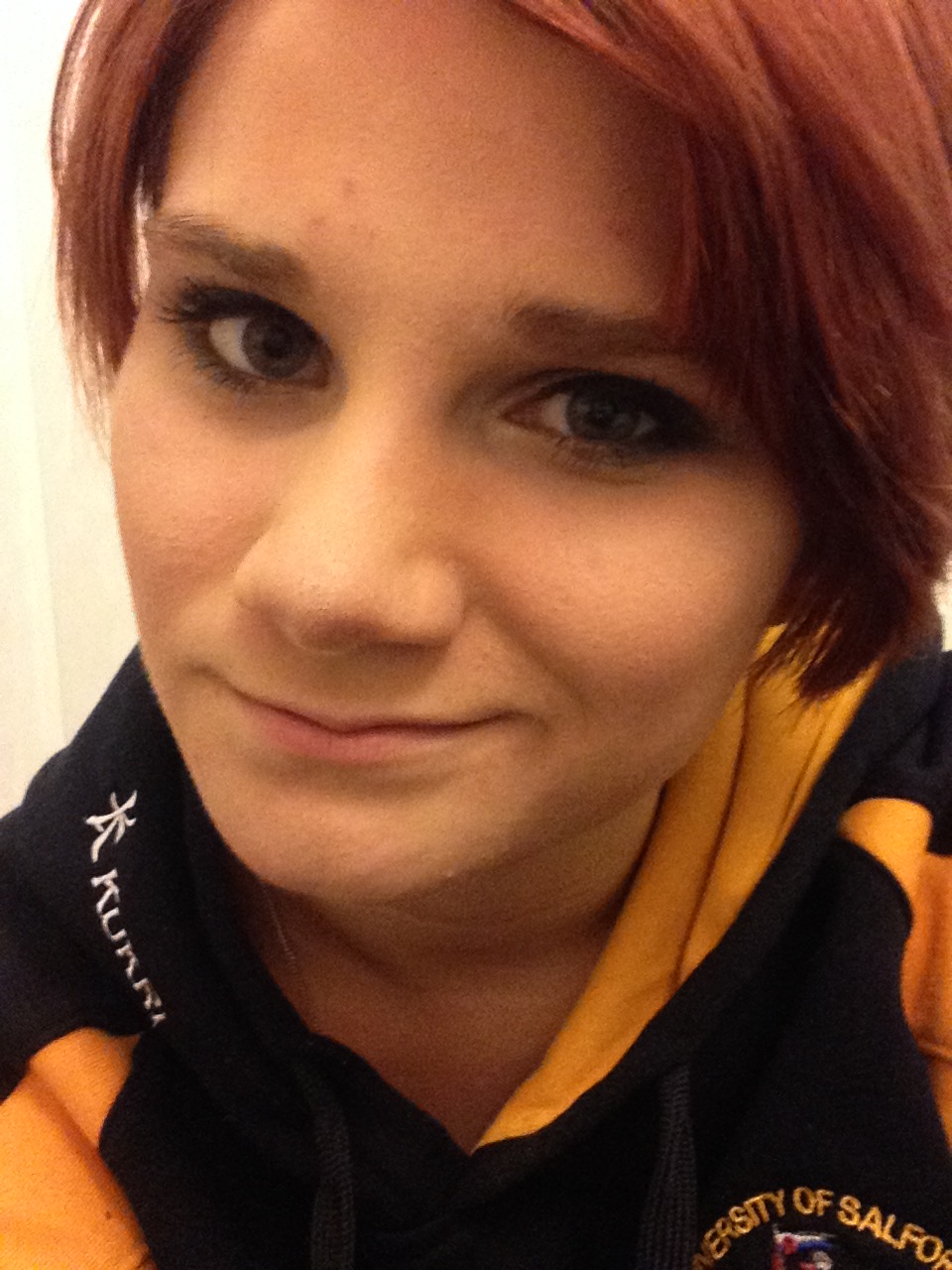 "As a second year Television and Radio Production student at the University of Salford, I've been involved in production of multiple forms of content, ranging from documentaries to studio shows.
I've recently directed a studio show about the Manchester music scene, an intense project involving a five camera set up which took weeks of rehearsal for the final live recording. I've also produced, directed and am in the process of editing a period drama about the English Civil War, involving a Preacher who has an existential crisis upon witnessing the defeat of the Royalist army. In addition to uni projects, I've also directed a music video for professional company Caravella Music and carried out drone shoots for festivals."
If you'd like to be included here, please email us.