Learning a language is about communication between people of different cultures and societies. When studying a language, you will be studying its culture as well as reflecting on your experiences in relation to your own first language.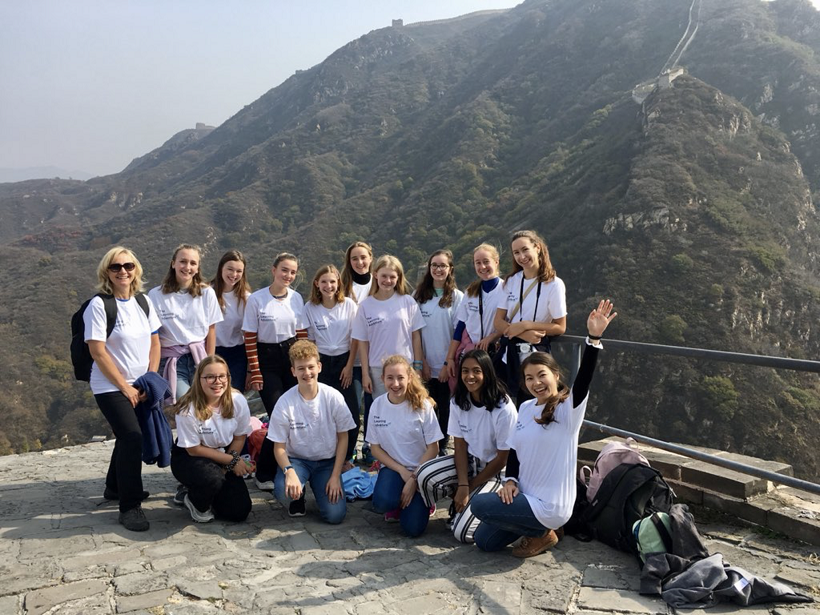 Subjects
French (Edexcel)
German (AQA)
Russian (Edexcel)
Spanish (Edexcel)
Languages and the future
You may already be considering a career where foreign languages will be a necessity: in banking, publishing, diplomacy, commerce or the European civil service. Languages can form useful combinations with most subjects, which you may want to continue at university.
A modern language combined with a Law, Science, Engineering or Business Management course, for example, will prove an attractive combination to employers both in the UK and in Europe, or indeed in a global employment context.
Now, and increasingly in the future, career mobility will demand excellent language skills from a multilingual, flexible workforce. Beyond these practical considerations, you may want to find out about new cultures and seek opportunities to share experiences and thoughts with others of a different linguistic and cultural background. This will be in itself a worthwhile journey of discovery and will continue to bring you joy in years to come.
Languages at A Level
Communication is at the core of your language course, both in the spoken and written form. The A Level language courses are designed to develop all the linguistic skills you have already been practising at GCSE but using increasingly sophisticated vocabulary and structures. They constitute an integrated study with a focus on language, culture and society.
At the end of the course, you will feel confident enough to consider a career where your knowledge of foreign languages will open up exciting new prospects in a very competitive, global job market. It fosters a range of transferable skills including communication, critical thinking, research skills and creativity, which are valuable to the individual and to society.
Course content
Content is based on themes addressing a range of social issues and trends, as well as aspects of the political and artistic cultures of the countries and communities where the language studied is spoken.
Oral, aural, reading and writing skills are practised within these themes and this provides a balanced framework for progression.
Our approach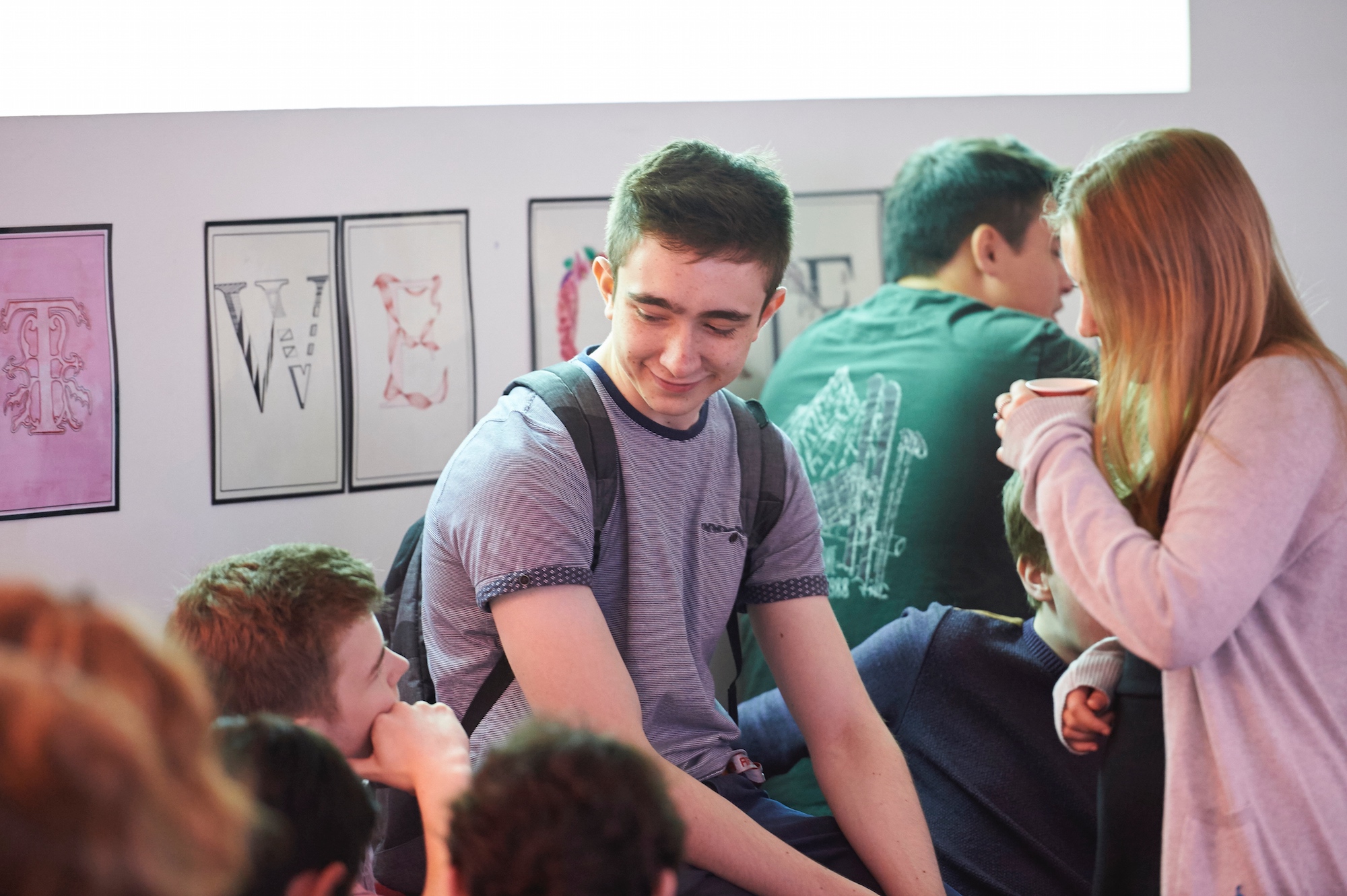 As a language student, you will be encouraged to express yourself clearly on a wide range of contemporary social and political issues, developing your own thoughts and opinions in discussions and essays. Indeed, sharing and developing ideas can be one of the many rewarding aspects of language learning. Your teachers will conduct classes in the target language in groups deliberately kept small to enable everyone to participate actively and with confidence. You will often be encouraged to work independently.
Beyond the classroom
You are encouraged to take part in the broad range of visits and exchanges available or to arrange your own stay abroad independently. These trips are a congenial way to develop language skills and to gain insight into the societies and cultures in which the language is spoken. We offer study trips to France, Spain and Italy. There is an opportunity to take part in an exchange programme with a school in Kiev, Ukraine, plus a work experience programme with our partner school in Munich, Germany. Closer to home, we offer regular trips to cultural events at theatres, cinemas and galleries.
Components
Reading
You will learn to read, understand and respond to a variety of written texts in the target language, taken from authentic sources covering different contexts, registers, styles and genres.
Listening
You will listen to contemporary recordings from a range of sources such as online news items, announcements, interviews and discussions.
Speaking and Writing
You will be taught how to write essays and how to converse and discuss in the target language, adapting it appropriately for different situations and purposes. You will be able to express facts and ideas in the target language presenting explanations, opinions and information both as speech and writing.
Grammatical accuracy will be rewarded and will enable you to present information and organise your arguments effectively.
Literature
You will be studying literary texts and films. You will analyse them in the target language and gain a deeper understanding and appreciation of these works. You will be considering key concepts and issues as well as consider the social context, as appropriate to the works studied.
Assessment
Paper 1
Listening, reading and translation, 2hrs, 40% (AQA 2hrs 30mins, 50%)
Questions based on several authentic recordings; questions based on several written texts; an unseen passage to be translated from target language to English. (Both ways AQA)
Paper 2
Written response to works and translation, 2hrs 40 mins, 30% (AQA 2hrs, 20%)
Translation from English into target language. Two extended written responses on either two literary texts or one literary text and one film.
Paper 3
Speaking, 22 mins approx, 30% (AQA 30%)
Task 1: The student discusses one theme from the specification based on a stimulus containing two different statements.
Task 2: The student presents a summary of the key findings of the written sources he/she has used for his/her research and answers questions on this. This is followed by a wider discussion on their research.
japanese
Japanese
is offered in the Lower 6th according to staff availability and student demand. The courses may lead to a BALFA, GCSE and/or AS Level. The GCSE examination includes tests in reading, writing and listening, while at AS Level there is one three-hour paper which tests reading and writing only.
Interested in a dream trip to Japan?
Two Year 12 and two Year 10 students are invited by Keio High School to visit Japan during the February half term, with partner students from Keio spending two weeks in Cambridge. Highlights include an overnight trip to an onsen spa, visiting the Emperor's tea garden and temples in Tokyo, calligraphy and origami lessons, and trying on kimonos. Keio school itself shares the Fujisawa campus of the world famous Keio university, and our time in school exploring clubs, classes and culture, as well as time with exchange families, offers a unique and fascinating insight into daily Japanese life.
To participate in the Keio scholarship exchange, students must contact asb@stephenperse.com BEFORE starting Year 12, as interviews are held in June to learn more about the trip and about how to apply.