Published on 11/11/19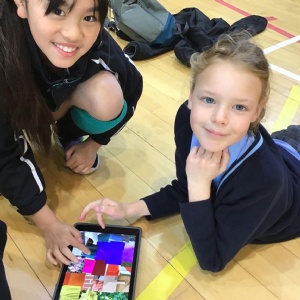 On Tuesday 5th November, Year 4 students from Rosedale House joined those at Dame Bradbury's for a collaboration day based on our current thematic learning 'The Colours of History.'
The day began with some lively and competitive team building activities. The children then worked to create colour wheels using photographs taken while exploring the Dame Bradbury's site.
The children enjoyed spending their break times playing with new friends. It was great to see how well the children collaborated with one another and genuinely enjoyed one another's company. Best quote of the day; "My new friend from Rosedale House and I have a lot of things in common. We both play an instrument and are surprisingly ticklish!"
The children worked together in small groups to find out about the significance of saffron in the history of Saffron Walden, creating advertising posters to attract visitors to the town.
A fabulous day ended with learning about woad blue and imperial purple and their significance in Roman and Celtic life. We are really looking forward to our next collaboration day in the spring term!