Published on 04/05/20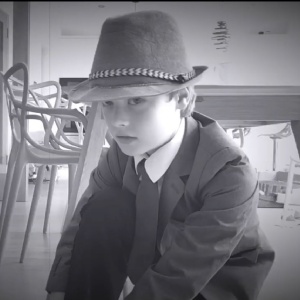 The senior school Green Room May be temporarily closed for business but the show must go on, as they say, and Drama students from across Years 7-12 have been finding other ways to be dramatic.
Year 7 have fully embraced the practical tasks we have been setting them over the last few weeks, showing tremendous creativity and resourcefulness. Here are some highlights:
Monologues inspired by Alan Ayckbourn's 'Ernie's Incredible Illucinations'
When Ernie imagines something, it happens to him in real life, causing much mayhem for everyone around him. Year 7 wrote (and in some cases, performed) their own fantasy monologues with some hilarious results.

Practical performance work inspired by Eric Kästner's "Emil and the Detectives", adapted for the stage by Carl Miller
Students have been making the most of the technology on offer to perform duologues and to record video sequences depicting the detectives (the children) tailing the evil Mr Snow (the bank robber who stole Emil's money). Many of them have gone the extra mile and sourced props and costumes or enlisted the help of family members to help them complete the tasks. Here are two compilations from 7P and 7R:
7R
7P