Published on 07/03/22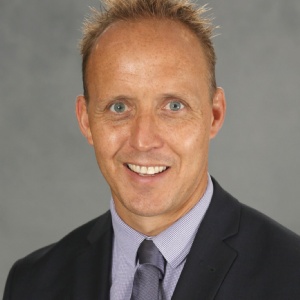 The Stephen Perse Foundation, a family of leading independent schools in Cambridge and Saffron Walden, announces today the appointment of James McCaughran as the next Head of Dame Bradbury's in Saffron Walden.
James McCaughran will be joining the Stephen Perse Foundation in September 2022 directly from his role as Deputy Head Teacher at Ipswich Prep School. He will succeed Louise Graham, who last term announced her intention to retire at the end of this academic year, following 20 years of outstanding service at Dame Bradbury's.
James has been Deputy Head at Ipswich Prep School for seven years where he has led on delivering excellent academic, co-curricular and pastoral care for the whole school community. In his current role he has also led the Prep community as Digital Lead and Head of Computing providing a stimulating digital curriculum to inspire the next generation of digital citizens.
Previous to his role in Ipswich, James held the post of Director of Co-curriculum at the Perse Prep School in Cambridge, where he was responsible for creating and implementing a vision for an outstanding enrichment programme.
James lives in Saffron Walden with his family, he is a keen and accomplished sportsman and is already deeply embedded in the local community. He is lead coach for Wendens Ambo Mini Rugby Club and Wendens Ambo Cricket Club.
Richard Girvan said: "We are delighted to have secured James McCaughran as the next Head of Dame Bradbury's in this, the School's 500th Year. James brings to the post a wealth of experience of school leadership, having established an outstanding reputation over his career to date as an authentic and passionate advocate for excellence in teaching and learning, pastoral care and co-curricular activities. His values and vision for education are a superb match for those of the Stephen Perse Foundation and we are hugely excited that he will be joining the Foundation in September."
James McCaughran said: "I am delighted to be joining Dame Bradbury's School as the Head Teacher and to become part of the wider Stephen Perse Foundation. The Foundation has an outstanding educational reputation and I am excited to be working across such an inspirational learning community whose values and beliefs align so closely to my own. Dame Bradbury's is well known to me locally and it has an outstanding provision academically, pastorally and beyond the classroom where pupils can be brave in challenging themselves through a breadth of opportunities to learn, grow and develop as learners. The pupils I met whilst visiting were confident, articulate and passionate about their school and talked so proudly of their achievements in all areas of school life. I look forward to the opportunity to meet and work together with the pupils, parents and staff at Dame Bradbury's School from September 2022 onwards."