Published on 06/07/22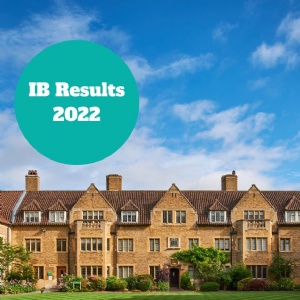 Students who take the International Baccalaureate (IB) at the Stephen Perse Sixth Form have achieved an average score of 39.5 points this year (the maximum point score being 45).
67% of Stephen Perse students achieved 40 points or above with 88% of all grades awarded at Level 6 or 7, with 7 being the highest grade available. These results will allow Stephen Perse Sixth Form students to embark on a wide range of university courses including this year Anthropology at University College, London; Engineering at the University of Edinburgh; Psychology at the University of York and Philosophy at University College, London. Such is the international nature of the IB, some of the students may instead take up an overseas offer. These include Mechanical Engineering at McGill University, Canada; Psychology at the Chinese University of Hong Kong; Liberal Arts and Sciences at the University of Maastricht in the Netherlands, Human Bio-neuroscience at the University of Toronto, Canada.
Jacqueline Paris, Head of Sixth Form said: "The students continue to impress me year on year with the breadth of their interests and the height of their talents. Yet again, despite all the challenges, both expected and unexpected during their formative sixth form years, they have demonstrated what remarkable and resilient young people they have become. I am incredibly proud of them."
Richard Girvan, Principal of the Stephen Perse Foundation said: "We are immensely pleased for all of our IB students, who should take great pride in the achievement represented by these individual and collective sets of results. They are the culmination of a great deal of hard work put in by the students and all of our staff, who have supported them through the last two very challenging years."