Published on 02/02/23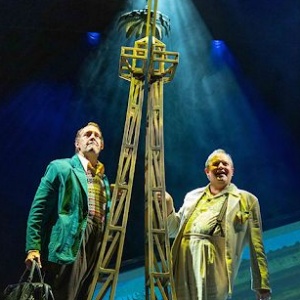 On Wednesday 18 January a group of drama scholars and GCSE and A Level students went to see the touring production of 'The Lavender Hill Mob' at The Arts Theatre, Cambridge.
Starring Miles Jupp and Justin Edwards the production was adapted by Phil Porter from the original Ealing Comedy film of the same name.
It tells the story of the hapless (but almost genius) bank employee-turned-robber Henry Holland and his attempts to steal the gold bullion in his charge. Incorporating a wide range of storytelling techniques, ensemble sequences, slapstick routines and plenty of multi-roling, this was a stylish, entertaining piece of comedy performance. We hope to see our students being inspired to use some of these techniques in their own performance work over the coming months.