Published on 20/05/19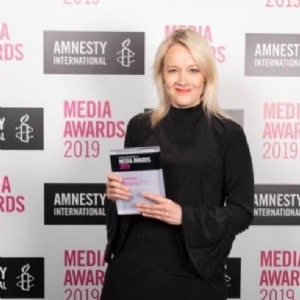 Alumna Jane McMullen, BBC Producer, wins Amnesty International Documentary Award, and produces BBC Documentary.
Jane left SPF in 2003 to read History at University of Oxford, leading to an MA in Chinese Studies at SOAS before starting work for the BBC, producing and directing documentaries.
Jane's recent films include ESCAPE FROM DUBAI: THE MYSTERY OF THE MISSING PRINCESS, which was broadcast by the BBC, CBC, ABC and a number of others networks around the world, and won the 2019 Amnesty International documentary award last month.
Jane is currently making a film for BBC and PBS in the US about Californian forest fires and climate change. More info if useful can be found on her website.
Jane has most recently produced and directed a BBC Documentary 'The Day California Burned', screened on BBC2 during half term, and now available on iPlayer.
It tells the story of the megafire which burned down the town of Paradise in just 4 hours last November. It also explores how climate change is contributing to make wildfires bigger and more frequent.