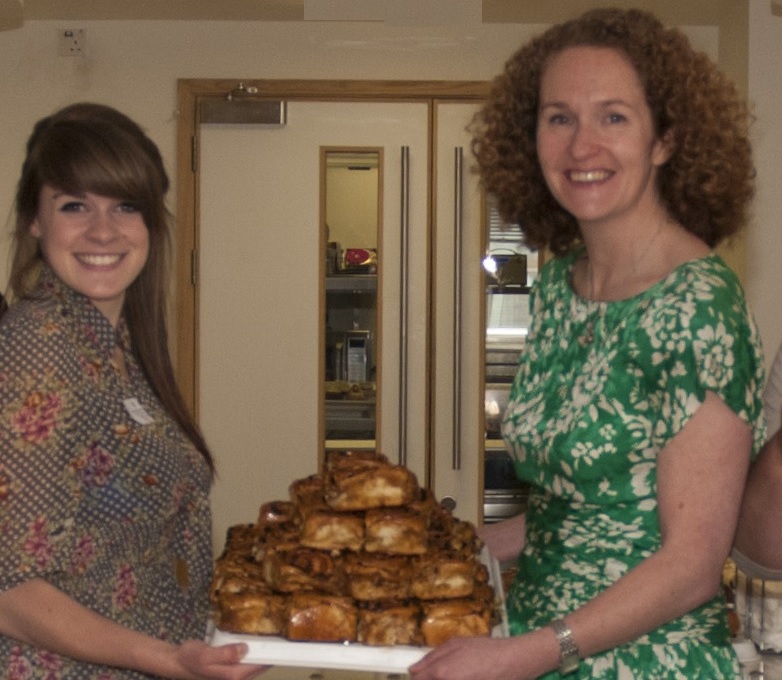 1986 Leaver
Alison Wright
Alison and her husband, Tim Hayward run world-famous Fitzbillies in Cambridge, which they saved from closure in 2012. Now running two successful shops in Cambridge, Alison used her former background as a Strategic and Marketing Director to re-ignite the Fitzbillies brand.
Working in marketing, Alison had roles from the Marketing Director at Egg, through to becoming Strategy Director at Engine.
Alison and her family moved back to Cambridge to take over the world-famous Cambridge institution - Fitzbillies bakery - known internationally for their Chelsea Buns, originally opened in 1922.
"We saw that Fitzbillies had closed down when Stephen Fry tweeted about what a tragedy it was. We then reopened in the summer of 2012 with a traditional cake shop, cafe/restaurant and coffee/take-away counter. We sell traditional English, locally-sourced food, from the baker's oven, and now have another shop on Magdalene Bridge Street. It has been such a great move to come back to Cambridge (my daughter is now an SPF student), and having the confidence to change my career totally has led us back to a fantastic city, and a local institution we are proud to call our own".
Take a look at Fitzbillies website here.