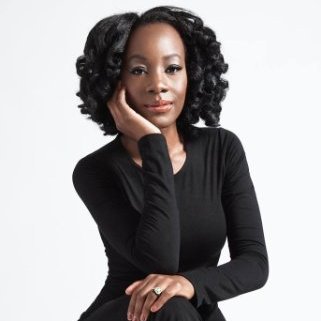 1998 Leaver
Samata Pattinson
From fashion blogger to author, Global Campaign Director for ethical fashion at the Oscars, to running her own fashion label - Samata has become synonymous with great success already, whilst also inspiring others to work in the fashion industry.
Samata studied Economics, Finance and Management at Queen Mary and Westfield University. Whilst at university she worked in London's fashion scene, working for boutiques and assisting backstage at fashion shows. She then secured a job as Head of PR for an international Japanese clothing label which led to a role as Head of Marketing and Sales for the label.
Samata subsequently worked as Head of PR for a Kings Road fashion boutique aged 23 with brands like Amanda Wakeley and Issa. She is now known for her work as Global Campaign Director for Suzy Amis Cameron and James Cameron's Red Carpet Green Dress campaign showcasing sustainable fashion on the red carpet at the Oscars every year – working hand-in-hand collaborating with some of the most influential and relevant iconic brands such as Vivienne Westwood, Reformation and AUDI to name a few.
Samata went on to became fashion editor of The Talent Magazine working with Nicholas Hoult and other rising talent, and subsequently went on to publish the Fashion Designer's Resource Book with Bloomsbury Publishing in 2013. Her label SAMATA womenswear will launch in 2017. Samata is married to Perse Boy Jonathan Pattinson.
Take a look at her website here.