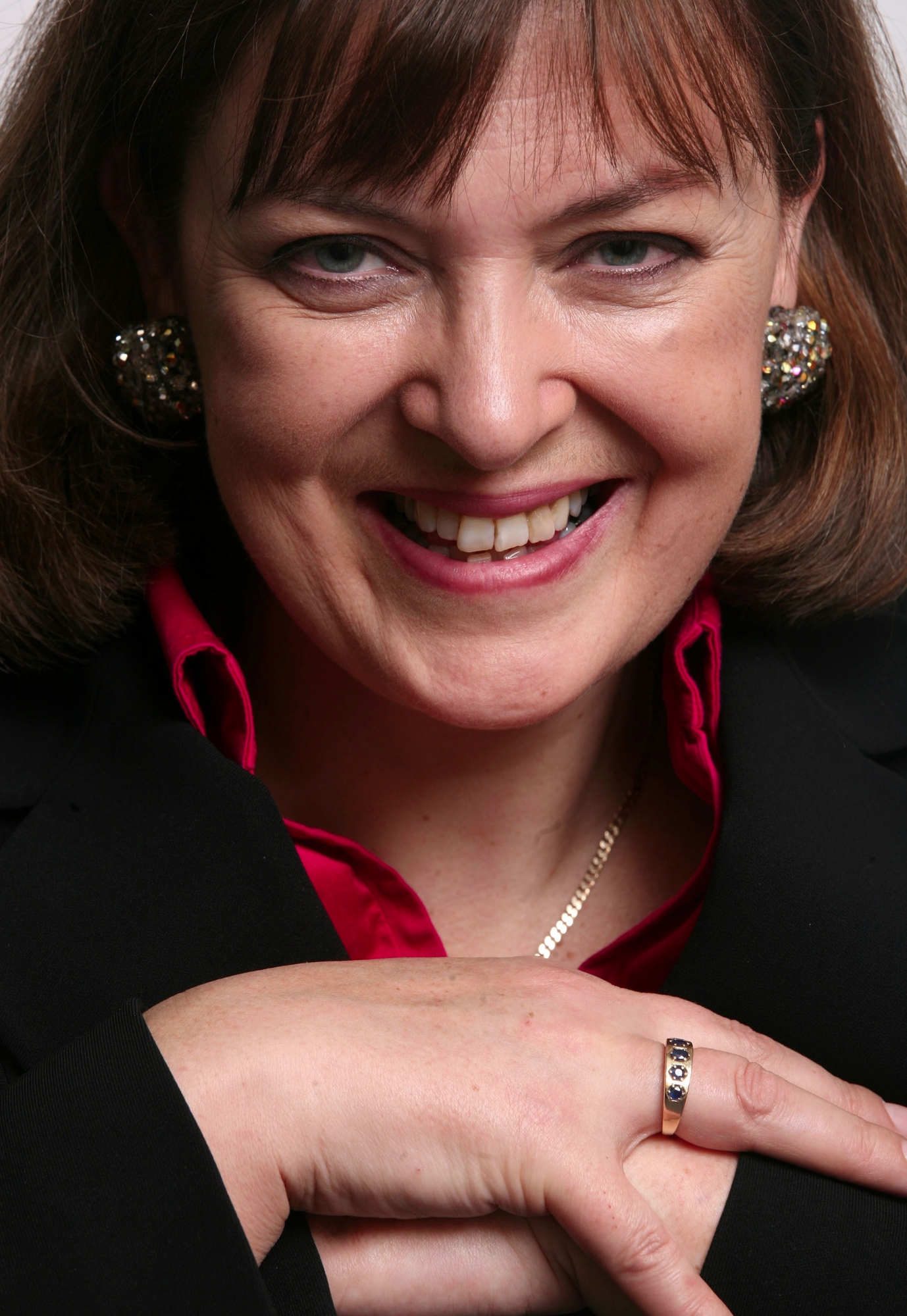 1974 Leaver
Bridget Kendall MBE
Bridget joined the BBC in 1983 as a trainee for the BBC World Service and over her career has become one of the Corporation's most respected international correspondents, with 30 years of experience of reporting from the field, and we are delighted that Bridget will be returning to Cambridge in her new role as Master of Peterhouse, Cambridge.
Bridget credits her choice of career back to a day at Senior School when her class was visited by a former pupil. The visiting alumna had studied Russian at university and won a rare scholarship to the Soviet Union. In time that is what Bridget did – an experience which inspired her and opened the door to her eventual career as a BBC correspondent. During her time at school, Bridget was taught by Vera Gysin, who inspired so many students with her teaching.
Supporting the school at many events, Bridget officially opened our award-winning new building in July 2018 as part of our inaugural Festival of Learning. She has also been an 'Inspire me' event speaker, and wrote the foreword for our publication to celebrate our 130th anniversary 'A history in 10 objects'.
Bridget served as BBC Moscow correspondent and BBC Washington correspondent. Since 1998 she has held the senior role of BBC Diplomatic correspondent, reporting on and analysing major global crises and conflicts, and their impact on Britain and the world.
As a former Moscow correspondent and fluent Russian speaker, she has a particular interest in Russia and its relations with the West. She witnessed the collapse of the Soviet Union at first hand, as well as conflicts in Chechnya, Georgia, Tadjikistan, Kosovo, Iraq, Afghanistan, Libya, Syria and Ukraine.
She has conducted interviews with a range of international leaders, including British Prime Minister Margaret Thatcher, US President George H Bush, Hillary Clinton, King Abdullah of Jordan, President Yushchenko of Ukraine, United Nations Secretary General Ban Ki Moon, Soviet President Mikhail Gorbachev and President Dmitry Medvedev of Russia. She has also twice conducted long interviews with President Vladimir Putin, broadcast live from inside the Kremlin in 2001 and 2006.
Since 2008 she has been the principal host of The Forum, the BBC World Service flagship discussion programme which is also broadcast on Radio Four, and which brings together top global thinkers from a range of disciplines to highlight cutting edge research and explore new ideas.
She was the first woman to win the coveted James Cameron Award for distinguished journalism in 1992 in recognition of her reports on events in the former Soviet Union. Later that year, she won a Bronze Sony Radio Award for Reporter of the Year and received an MBE in the 1994 New Year's Honours list. More recently in 2015 she won a special award for International Reporting from the Political Studies Association.
Bridget is an Honorary Fellow of two Oxford Colleges, St Antony's College and Lady Margaret Hall. She has been awarded Honorary Degrees by St Andrews University, Exeter University and the University of Central England in Birmingham.
Bridget Kendall is on the Advisory Board of Wilton Park and a Visiting Professor at Lincoln University. She is a former Trustee of Asia House and was a Council member for the Royal United Services Institute.
After leaving the Stephen Perse Foundation, Bridget read modern languages at Lady Margaret Hall, Oxford, spending two years in Russia on British Council Scholarships in 1977 and 1982. Her postgraduate Soviet Studies took her from St Antony's College, Oxford, to Harvard University, where she spent two years as a Harkness Fellow in the Graduate School of Arts and Sciences.