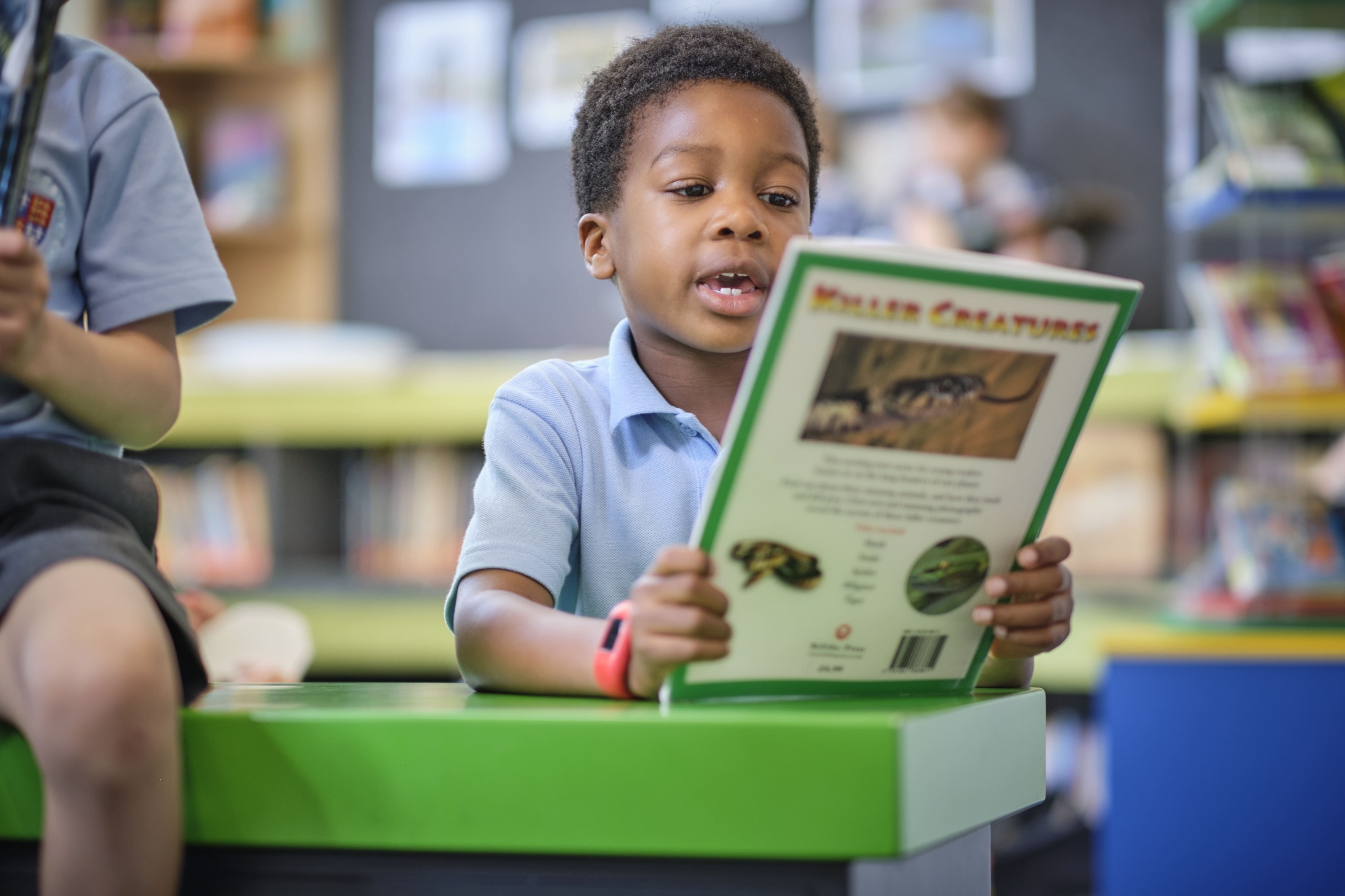 Should you have any other questions, please contact our Admissions Registrar.

Are all schools at Stephen Perse co-educational?
We offer a co-educational pathway for all our boys and girls at all our schools from Nursery to Sixth Form aged 1 through to 18.

Can we visit the schools?
We hold a number of Open Days throughout the year where you will be able to tour the schools and speak to our school leaders who will talk about our values and approach to education. Dates for these Open Days will always be advertised on our website and can be booked here.
An alternative to visiting us at an Open Day is to explore our virtual open day experiences on our website.
How do I register my child for a place?
The first official step is to make an application.
When submitting an application you will be required to pay the non-refundable registration fee. More information about our fees can be found on our website here.

My child needs additional learning support, is this something you can accommodate?
Each of our schools benefits from the guidance of a Special Educational Need Coordinator (SENCO) and if your child requires support we will work with you to ensure that their needs are met. When submitting an application please indicate in the 'Confidential Information' of the online form that your child has SEND and upload your child's EdPsych report with any additional information.

Can I apply at any time of the year?
We understand that families are often looking for places throughout the year, such as when relocating for a new job. We are flexible and will consider applications subject to there being places available.

What is the assessment process?
All our schools are selective therefore all children will undertake an entry assessment.
Senior School and Sixth Form Assessment
Every potential student will have a general interview and will complete an online CAT4 Test (cognitive ability test). There is no preparation for the test however more information about the test can be found here.
Junior Schools Assessment- Fitzwilliam Building and Dame Bradbury's
Every potential pupil for Years 2 – 6 will sit an entry assessment test in the form of a Maths and English test as well as having an interview with the Head of School or a senior member of staff. The assessment process is to identify bright, enquiring minds and we are looking for a child's natural potential. Generally the process is more about identifying your child's approach to learning rather than what they have been taught in school already. The interviews, which last about 10 minutes, are informal and we have a very relaxed atmosphere. With your consent, we will also contact your child's current school to obtain a reference.
Potential pupils wanting to join us in Year 1 will be invited into school to spend time with, and be observed by, our Head of Early Years.
Early Years Assessment (ages 3 – 5)
All children wanting to join Kindergarten and Reception class are invited into the school to spend some time with the Head/Deputy Head of Early Years so that they can be observed doing a variety of activities and also to see how they relate with their peers.
Nursery Assessment (ages 1 – 3) -
The Head/Deputy Head of Early Years will contact you to discuss your child's needs.

How do I prepare my child for the entry assessments?
We do not supply any practice papers for entry testing. Your child does not need to prepare for the tests.

Do you offer Scholarships and Financial Assistance/Bursaries?
We offer scholarships for children joining us in Years 7, 9 and Sixth Form. More information on our scholarships can be found here.
We offer financial assistance and bursaries, applications are means tested by an external provider. Bursaries are only considered for children who are joining us in Year 3 upwards. Bursaries for Years 3 – 6 are no more than 50% of the fees and for Years 7 – 13 they are up to 100% of the fees.
We do not offer financial assistance or bursaries for children joining us in Nursery, Early Years or Years 1 and 2.
More information on financial assistance/bursaries can be found here.

Do both parents have to sign all the forms?
We require a signature from both parents/guardians who hold parental responsibility, except in exceptional circumstances. If both parents are unable to sign all the necessary forms please contact the Admissions Registrar.

Do you offer boarding?
We offer two options of boarding to best meet the needs of our students. Full-time boarding is available to UK and International students aged 15 or over. We also offer flexi-boarding for UK students in Year 10 upwards for either one, two or three nights a week and can be taken regularly throughout the year. If you would like to find out more about our boarding provision, please contact our Admissions Registrar.

Do you sponsor student visas for children applying for all year groups?
We will only sponsor student visas for those children who are applying for a Sixth Form place. We do not sponsor student visas for any children in any other year groups.

Do International students require a guardian?
Any student who does not have a family member living in the UK is required to have a guardian who lives in the UK. A guardian must be appointed on acceptance of a place. If you require more information about UK Guardians please contact our Admissions Registrar who will be able to advise you.