Published on 03/04/17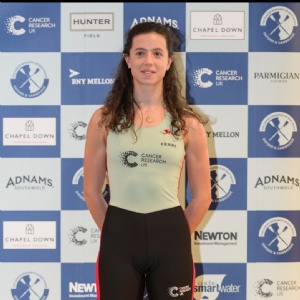 Stephen Perse Foundation alumna Imogen Grant was part of the winning team who won the Women's Boat Race yesterday.
Imogen, who left SPF in 2012, rowed as part of the prestigious Cambridge University Women's Boat Race (CUWBC) crew, who secured victory in 18 minutes and 34 seconds with an 11-length lead.
Now studying medicine at Trinity, Imogen attended the Stephen Perse Foundation Junior School and Senior School.
Speaking before the race, Imogen told us: "I learned to row in my first year of university at Cambridge. Despite thinking rowing was a silly sport, I gave it a go on a taster day and found that I really enjoyed it! Sport was a welcome break from the hard work of medicine.
"I began rowing for the university in my first year when I participated in their Development Squad programme where we won various regattas, including the BUCS (British Universities regatta) Novice eight gold. The next year I began rialling to row in the boat races. I raced in the Lightweight Blue boat and in Blondie (the openweight reserve boat), narrowly losing one and winning the other.
"After a summer of competing and winning both nationally and internationally (BUCS gold and silver, winning Henley Women's Regatta, bronze at EUSA, the European University Championships) I began trialling for a second year. I also decided to trial for the GB U23 Lightweight Women's team, with the hope of representing GB this summer at the U23 World Championships.
"Work and rowing is difficult to balance, as 12 training sessions a week takes up a lot of time, but I actually find that the structure that the programme gives me allows me to be more productive than I would otherwise be."
Congratulations Imogen!
You can read more about Imogen here.