Published on 21/05/19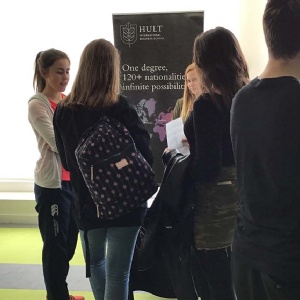 On Thursday 9 May, the 6th Form College played host to a number of advisers from US and European universities and institutions who set up a mini-fair over the lunchtime for students from our Sixth Form Colleges who were curious about international applications.
The advisers had been brought to the College by David Hawkins, an International ACAC adviser and well known for his "University Guy" blog and podcasts.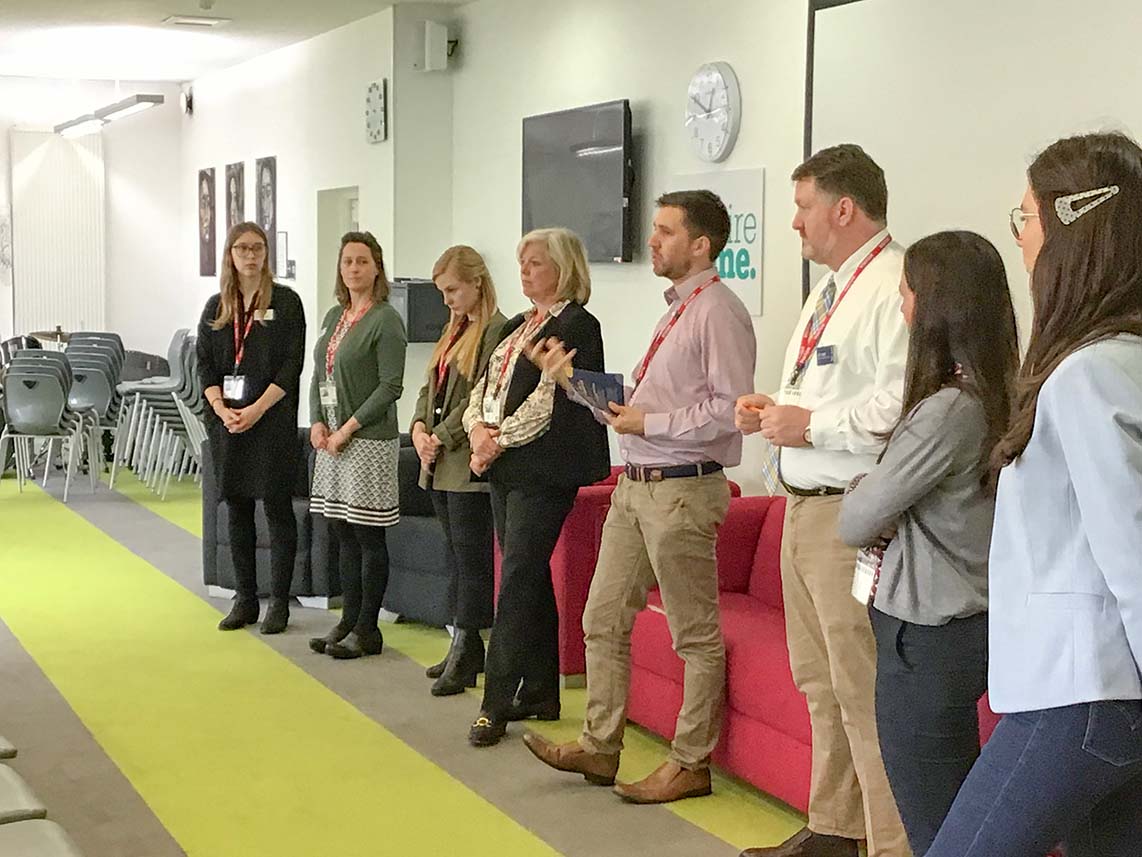 Students were able to ask questions to staff from a range of interesting and disparate institutions such as IE University from Spain, Savannah College of Art and Design, St Michael's College Vermont, Bishop's University in Canada, Hult Business School, Glion and Les Roches from Switzerland among others.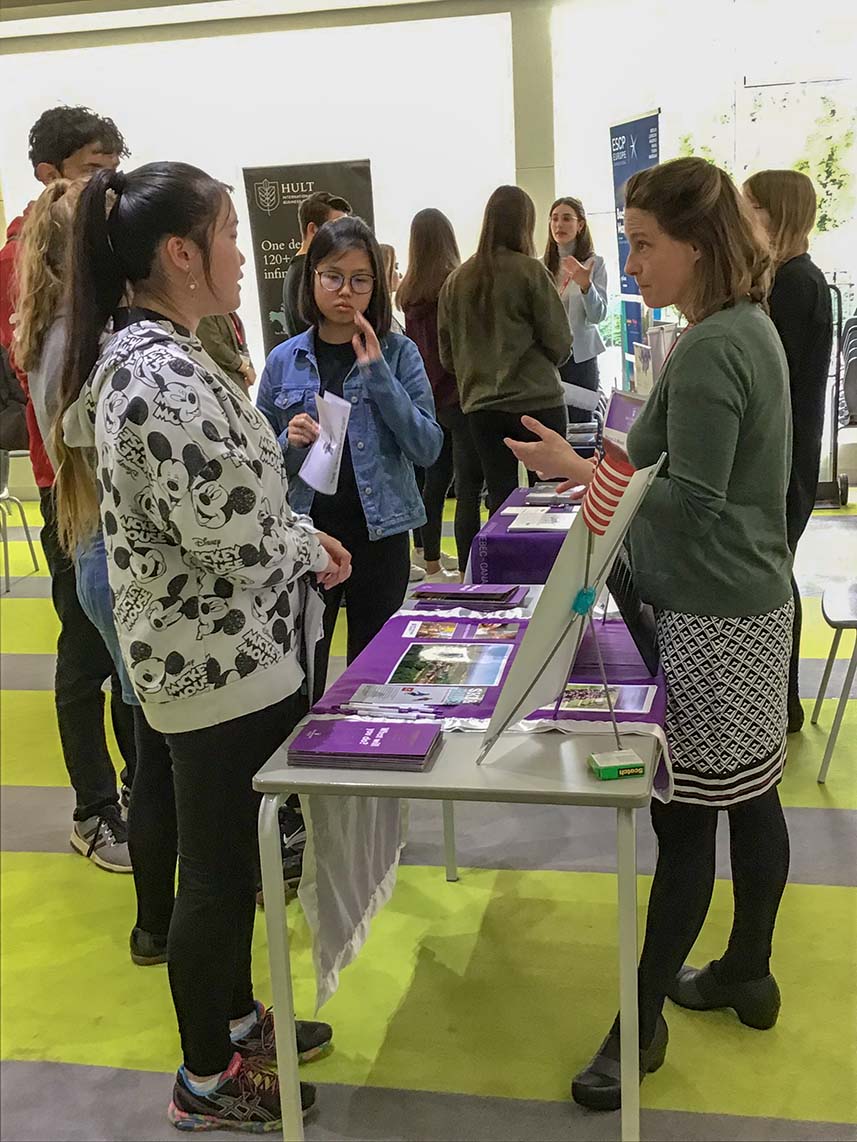 Support for students at the Foundation applying to international universities is provided through Dr Mark Woodward, who has experience with a range of countries and has seen a growing number of students applying to the US, Canada, Europe and Hong Kong over the last few years. This year alone, 13 Stephen Perse students have applied to universities in 9 different countries!