Published on 07/11/19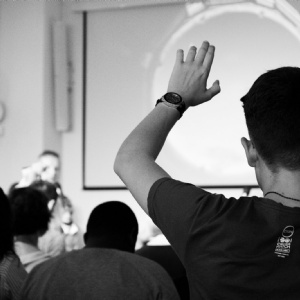 Around forty parents attended a Sixth Form students Study Skills Parents' seminar, presented by Elevate Education, on Tuesday 5 November evening at the Stephen Perse Sixth Form.
The seminar was aimed at creating a partnership between the Sixth Form and the parents, and enabling a catalyst for positive behavioural change in students. The seminar covered topics such as how parents can help their children effectively manage their time; how parents can help their children become and stay motivated; the different types of work students should prioritise across the year to maximise results and how parents can help children work effectively with technology whilst minimising distractions such as social media sites.
The seminar proved useful to both students and parents so that our students can study to the best of their ability both at Sixth Form and at home.