Published on 28/01/20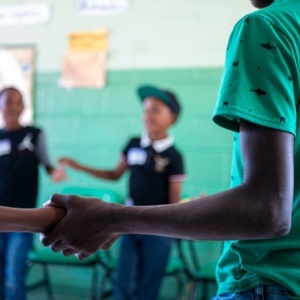 On Wednesday Dr Jaco Beukes from the charity Lovingbygiving visited Year 1 to talk about what job he does to help others.
Lovingbygiving is a Cambridge based charity who help people and communities around the world damaged by poverty.
Jaco showed us some photos of his team in different places building schools, digging wells, donating shoes to children and lots of other things.
Our pupils asked some brilliant questions about how he gets to them, who pays for it all, how far away are the places they go to and how many crocodiles they need to get past on their way!
Jaco also revealed an exclusive 2020 vision for LovingbyGiving that we were the first to hear about. His goal is to raise £20,000 which is enough to build a school for 100 children, then another £20,000 to build a farm on the land to create a sustainable income and environment for the village.