Published on 28/04/20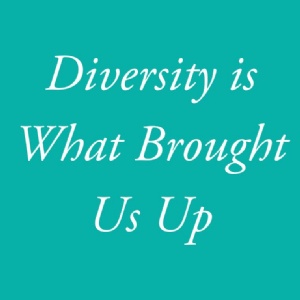 Diversity is what brought us up,
It brought us all up different.
From black to white and male to female, No one is insignificant.

This is what makes our world thrive, Because, if everybody thought like everyone else, Where would we get in our lives?

Because we can't all reach for things that are same, We can't all experience the very same fame. Don't you know how it would be,
If we all had the same name?
For we all came different.
And that is what makes every change.

Be proud of who you are, Whether you're white or black,
Or female or male,
There's no one as special as you are.