Published on 22/07/22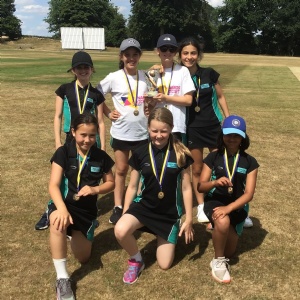 Representing the whole of Cambridgeshire, Stephen Perse Junior School Cricket Team played incredibly well to make it to the final of the Eastern Region Dynamos Cricket Competition.
On their way to the final, they defeated the teams representing Norfolk, Cricket East and Bedfordshire playing expansive cricket. In the final they were chasing 100 to win, and fell short by 30 runs which is a close game in the Dynamos format. Having one less player than all other teams on the day, they played with intelligence, class and a competitive spirit.
Well done to the Junior School Cricket Team, they represented Stephen Perse with pride throughout the day and runners-up is a fantastic effort.
Junior School Dame Bradbury's - Saffron Walden - Open Day - 15 October. Click here and book your place.
Junior School Fitzwilliam Building - Cambridge - Open Day - 24 September. Click here and book your place.