Published on 27/03/23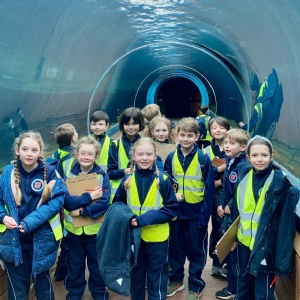 On Tuesday 21 March, Junior School Dame Bradbury's Year 4 pupils visited Colchester Zoo as part of their 'Zootropolis' topic.
The pupils took part in a variety of team challenges, which included measuring themselves against a range of species, comparing strengths of different animals and identifying paw prints.
The children went on a treasure hunt to see how many of the different animals they could spot. They were shocked by how many animals are currently endangered!
The sun shone for the whole day and the pupils were lucky enough to see a baby rhino! Overall the day was a fantastic experience for all involved.
Find out more about our Junior School Dame Bradbury's - Book a tour